Our History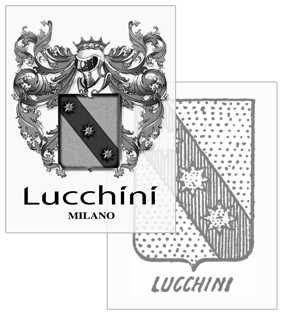 Lucchini Milano isn't just a trademark. It isn't just an embroidered coat of arms with a resounding name... No. There's more and more behind it. It represents our history: more than eight centuries in which our family always stood out in arts and deep devotion to its own Country. A challenge carried on from generation to generation. A tale to be written and passed down to our sons and so on.

It represents our dream: a bridge between all that's different; a bridgebetween young and uninhibited mind and the elegance of classic. The union between style and personality, wisdom and dynamism. a trait d'union between past and future, the meeting of beauty and luxury. Elegance full of harmony, enhancing all the elements composing it.
It represents our style: every item realized hides in itself our perceptions, our taste of colour and color-matching. Our creations are bornfrom our willing of moulding something representing us. A part of us which will always follow youin your environmentsand in you houses.

It represents our concept of functionality: every creation isn't just a handmade masterpiece end in itself, it's an oblect thought to be part of you space, to be usefull and fuctional in your lives. Elegance to be used day by day, in order to exalt your houses or to make workplace and relaxing environments warmer.