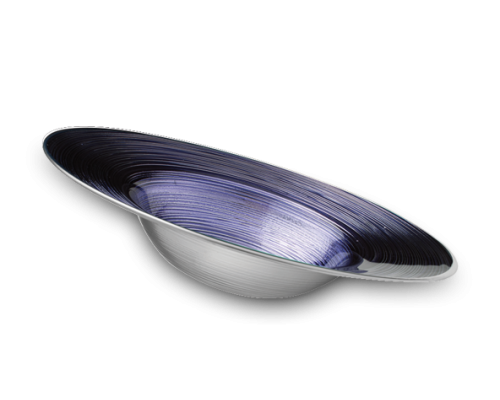 Display all pictures
UFO Original models and new shapes capable of astonishing and remove forever banality and conformism.
Dimensions:
Ø 20cm h 4,5cm

Ø 23cm h 5cm

Ø 25cm h 6cm

Ø 29cm h 6cm
Materials: Silver 965/1000 and handmade artistic glass.
Packaging: matt black elegant case with bright silver armorial bearings.