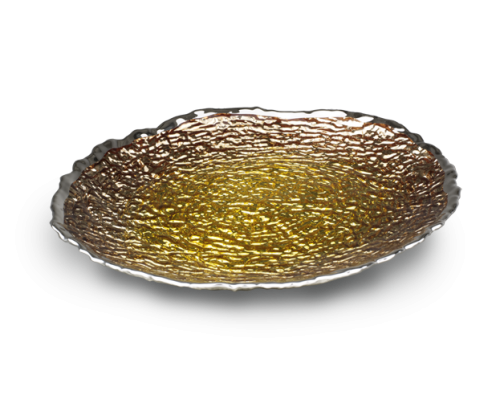 Display all pictures
Color flowing on the surface in concentric waves as water in a lake. Pure silver gives colors an exceptional brightness, embanking and highlighting every shimmer and iridescent shade.
This is AQUA, an eye catching full range of products of irregular lines and shapes, differently shining at every single glow.
Plates: 4 dimensions
Plate Ø 23cm h 2cm

Plate Ø 28cm h 2,5cm

Plate Ø 32cm h 2,5cm

Plate Ø 39cm h 3,5cm
Materials: Silver 965/1000 and handmade artistic glass.
Packaging: matt black elegant case with bright silver armorial bearings.