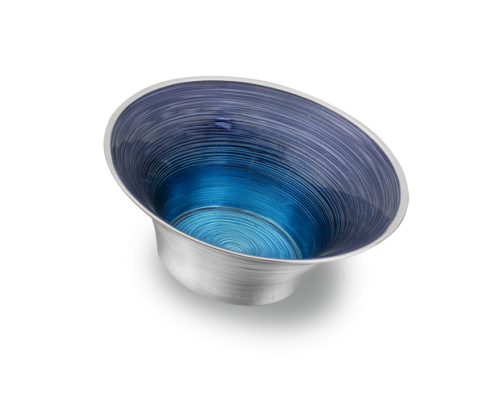 Display all pictures
Millerighe, a line of dishes and decorative centerpiecesof absolute visual and emotional impact. Clean lines that enclose the objectin an infinitive hug giving motion and harmony to it.
CENTERPIECES: flared design, elegant and innovative, able to focus at most the lightand to be always reflective and shining.

Dimensions:
Bowl Ø27cm h 11cm

Centerpiece Ø28cm h 7,5cm

Centerpiece Ø32cm h 7,5cm

Centerpiece Ø40cm h 9cm
Materials: Silver 965/1000 and handmade artistic glass.
Packaging: matt black elegant case with bright silver armorial bearings.